WHAT WE OFFER
We play every Wednesday from the first Wednesday in April to the Second Wednesday
in November with times between
7:00 am to 9:00 am

You'll be guaranteed a tee time.
You will be eligible to play in all 4 of the
Club's tournaments and attend
organized golf outing at other courses
in the Metro New York area
as well as Club's social functions.

86th
Street & 7th Avenue • Br

ooklyn, NY 11228
Tel.718.836.972

2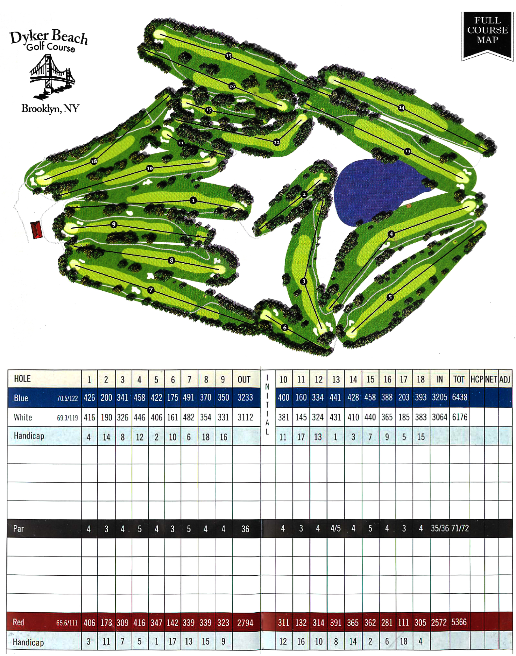 HOW TO JOIN
To become a member you must
be 55 years old or older.
Just Show up at Dyker Beach Golf Course
on any Wednesday from the first Wednesday in April to the Last Wednesday in October
by 7:00 am.
Pay the yearly initiation fee of $80.00 .
Then just pay the greens fees
(this includes a cart).
You tee off that day.
SANDTRAPPERS
SENIOR CLUB
Welcome to the Sandtrappers Senior
Golf Club, the official senior golf
of Dyker Beach Golf Course
Good Friends • Good Times • Good Golf